My good friend Nicolai has a genuine Jimi Hendrix owned 1967 Fender Stratocaster for sale through one of his dealers (Rock Star Guitars) at his website, Vintage and Rare.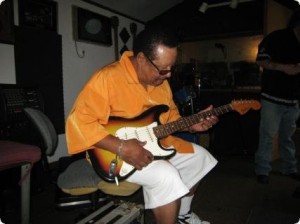 This sunburst guitar was given as a gift by Jimi in late 1968 to James "Tappy" Wright, who was a member of his management team along with Chas Chandler, of the Animals, who Tappy was also road manager for.
The guitar is currently on display in the Nashville Musicians Hall Of Fame and Museum and was the subject of various lawsuits over the years as the Hendrix estate tried to claim back ownership.
These lawsuits are now all settled, and the guitar is available for sale with full legal backing.
The historically interesting guitar is for sale for £260,000 and you can read more and see other photos on the vintage and Rare website.