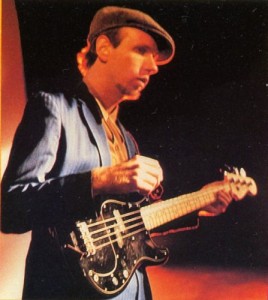 This is a personal one for me..
I was deeply saddened to hear of the passing of one of my all time bass heroes, T-Bone Wolk last week. Hall and Oates were one of my favourite bands for at least 20 years, and I saw them live on numerous occasions, always with T-Bone laying down the groove.
As a bass player he was a massive inspiration to me and I spent many hours working out his licks and stealing his grooves.
He was one of the busiest session musicians in the industry, having worked with some of the most popular artists in the past and the present, including Bette Midler, Carly Simon, Billy Joel, Robert Palmer, and Avril Lavigne among the artists he had worked with.
RIP T-Bone…the bass world won't be the same without you.