Most guitar collectors will be aware of James Trussart's wonderful metal bodied creations.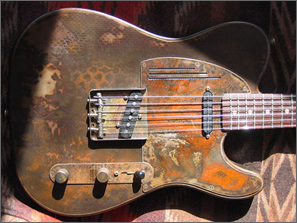 The expensive hand-produced Telecaster, Jazzmaster and Les Paul shaped works of art are all individual; some are painted, some are bare metal, some are rusty, some a re a combination of all of these.
The article below is a fascinating look behind the scenes of the Trussart LA workshop.